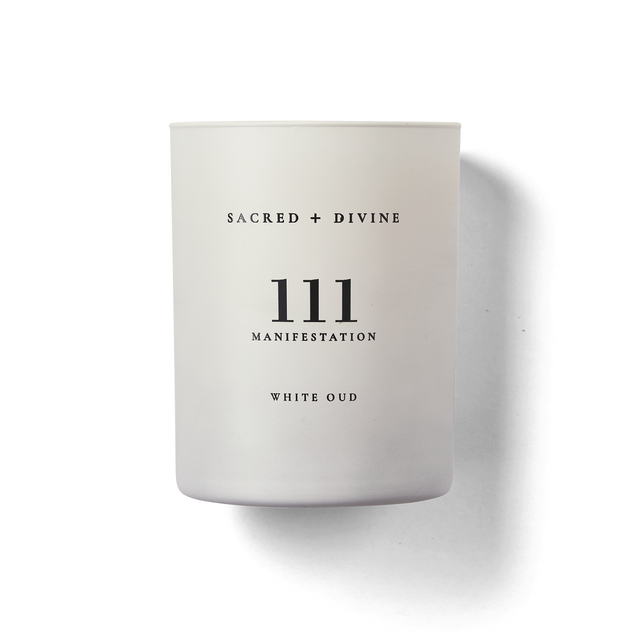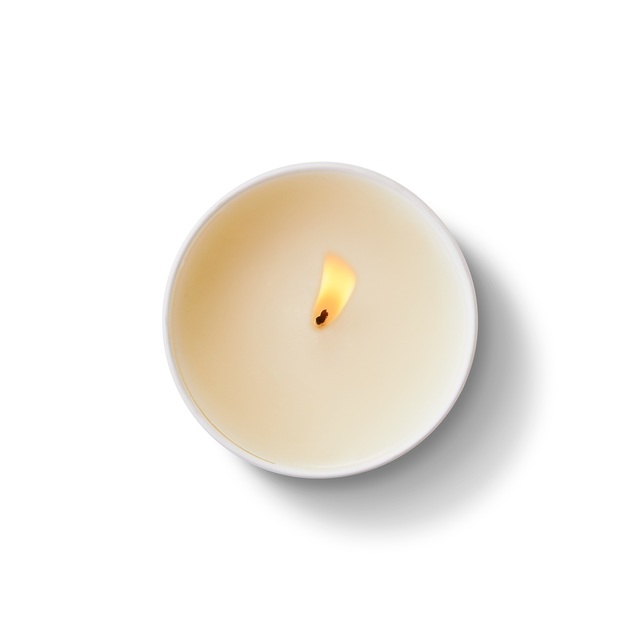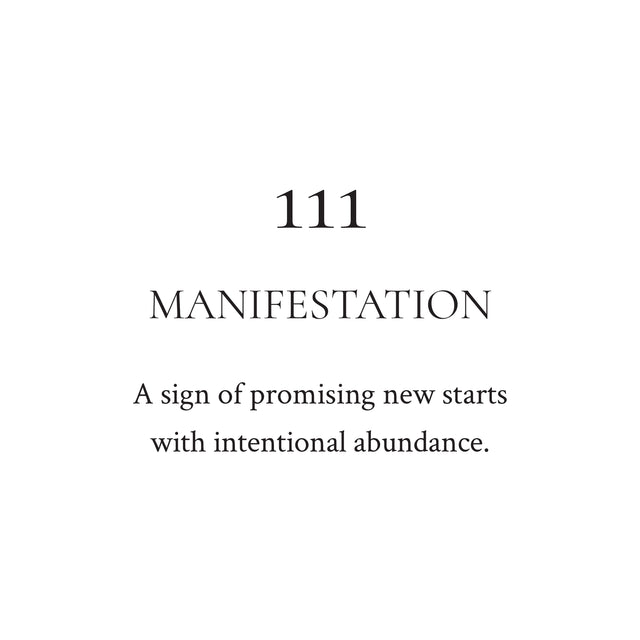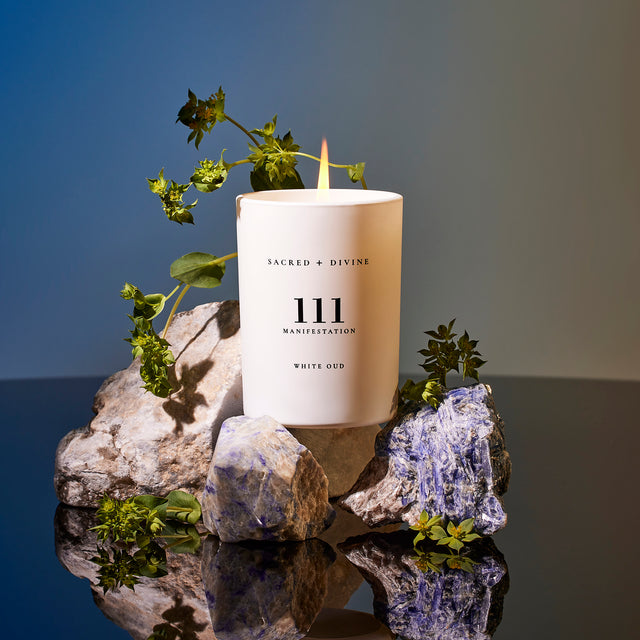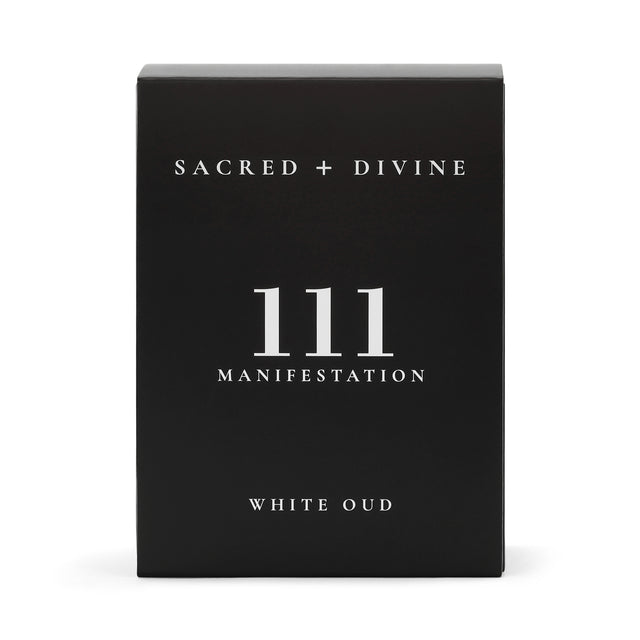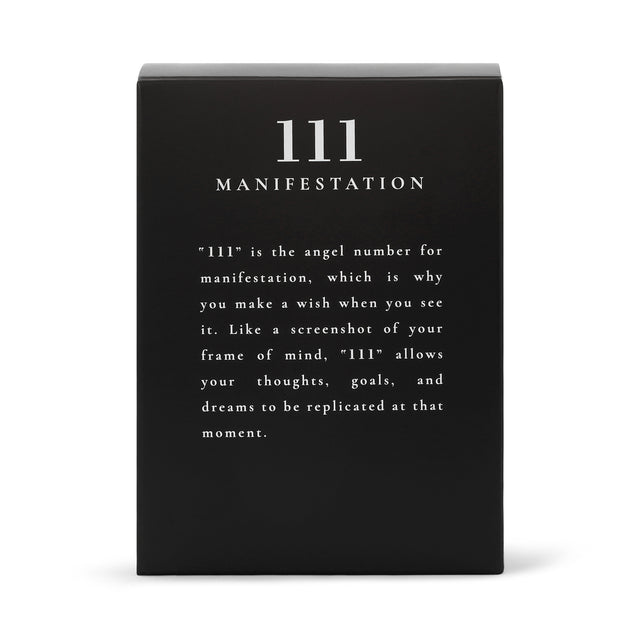 111 Candle / MANIFESTATION
111 is the angel number for manifestation. Whenever it appears, you know its time to make a wish with intent.
111 is your sign to will good things into reality. More than wishful thinking, it presents you with an opportunity to be in alignment with the universe and its material or aspirational aspects. What's your frame of mind like? If you see 111, ensure your mindset is ready, as this sacred message means its times for your thoughts, goals, and dreams to be replicated at that moment.
The 111 candle is a complex manifestation, layering subtle sweetness with the warm, spicy notes of White Oud. Light the 111 candle and let the enveloping fragrance wash over you as you align your mind with your manifestations.
Fragrance notes
Top: Citron, Heliotrope
Mid: Iris Flower, Amber, Neroli
Base: Sandalwood, Musk 
Details
Approx. burn time: 80 hours
14 oz (10.5 oz fill)
Made from a soy wax blend
About Sacred + Divine
Elevate and illuminate your energy with Sacred + Divine.
All Sacred + Divine candles are crafted with high potency fragrances and natural oils, resulting in an expertly balanced soy and coconut wax blend that perfectly lends itself to a sublime burning experience.
Inspired by:
finding myself in sudden moments of reflection.
Hearing a song you used to replay over and over.
Smelling the perfume your mother used to wear.
Reflecting on the past, present & future.
"The secret of true prosperity is finding our security through our connection with the divine, with the spiritual world."
Christopher Penczak