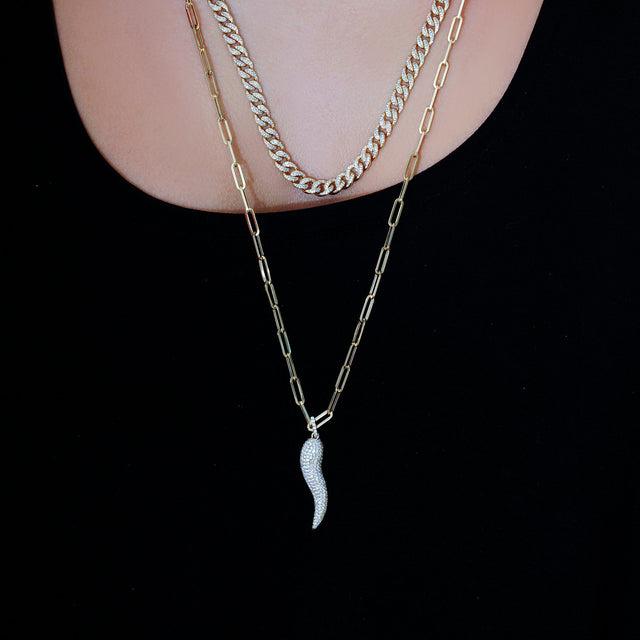 Lucky Cornicello Pendant with Pave Diamonds
14k gold cornicello pendant accented with pave white diamonds.
The cornicello, cornetto or corno as some Italians say, is a lucky charm to protect against the evil eye. It is a symbol of hope and good luck and is believed to promote good fortune.
There is evidence the cornicello goes back thousands of years to Roman times with the red horn symbols found in Pompei and Rome.
DETAILS
14k gold, handmade in Los Angeles.
Please allow 2-3 weeks for production.
"The secret of true prosperity is finding our security through our connection with the divine, with the spiritual world."
Christopher Penczak