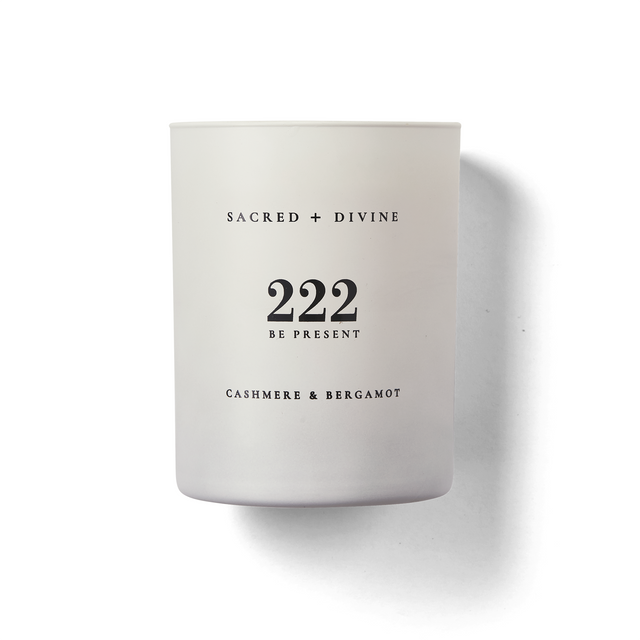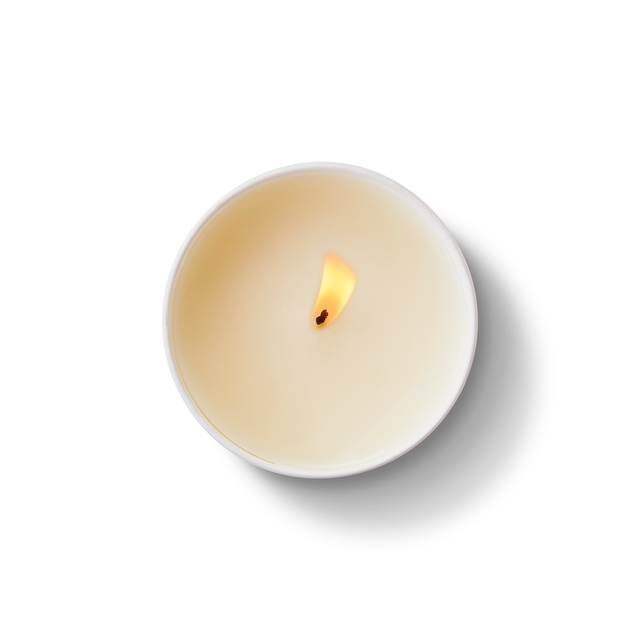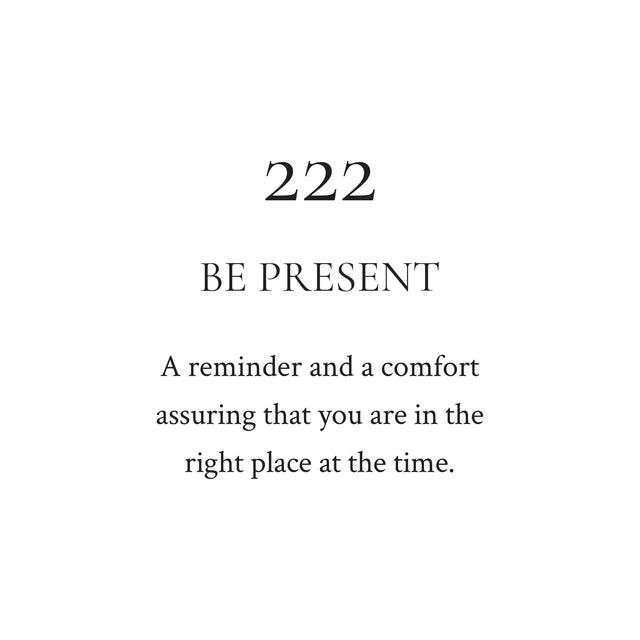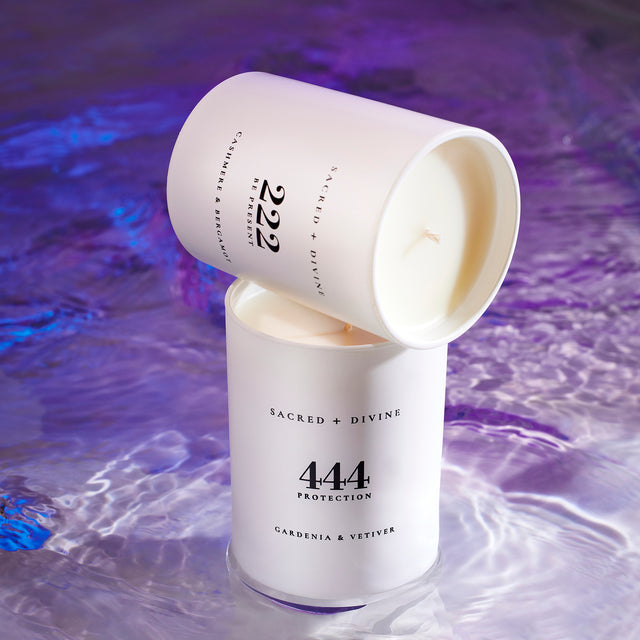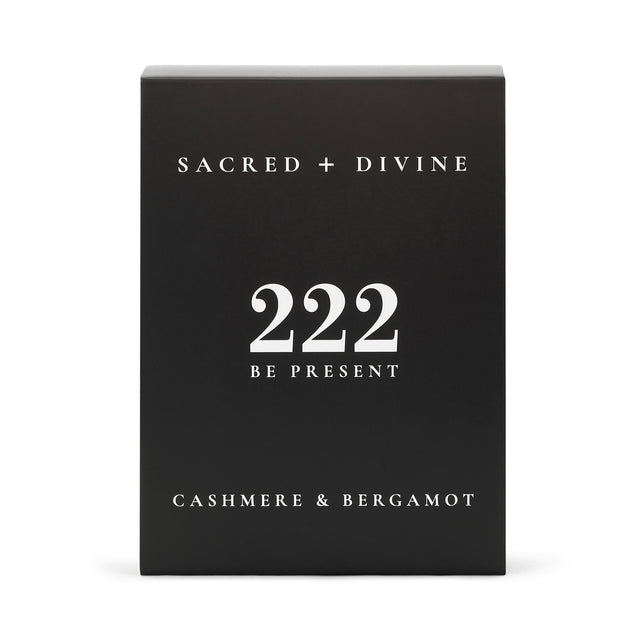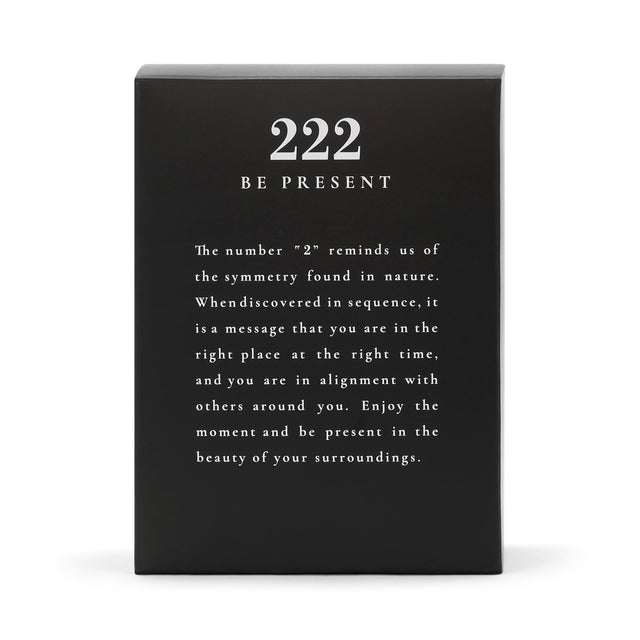 222 Candle / BE PRESENT
Scent:
Cashmere & Bergamot
The universal symbolism of 2 lies in nature's symmetry. Seeing the angel number 222 is a message of hope, harmony, balanced choices and trust.
A message of 222 is a reminder and a comfort, assuring that you are in the right place at the right time. It is a freeing message, allowing you the comfort of knowing you have the universe's blessing to build on your situation. All is well.
The 222 candle is a conundrum of coziness and comfort, with soft Cashmere notes that dance with the bright, hopeful fragrance of intoxicating Bergamot. Light the 222 candle and enjoy the moment, present in the beauty of your surroundings.
Fragrance notes
Top: Bergamot, Lemon Flower
Mid: Amber, Jasmine, Clove 
Base: Ginger, Patchouli, Rose Absolute
Details
Approx. burn time: 80 hours
14 oz (10.5 oz fill)
Made from a soy wax blend
About Sacred + Divine
Elevate and illuminate your energy with Sacred + Divine.
All Sacred + Divine candles are crafted with high potency fragrances and natural oils, resulting in an expertly balanced soy and coconut wax blend that perfectly lends itself to a sublime burning experience.
Inspired by:
when there is nothing to distract you from the moment you are in.
watching a sunset, listening to the waves roll in.
basking in the present moment.
"The secret of true prosperity is finding our security through our connection with the divine, with the spiritual world."
Christopher Penczak