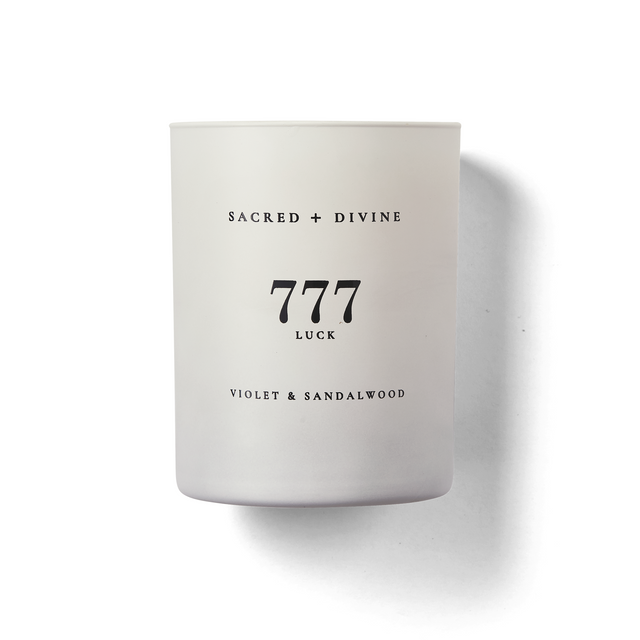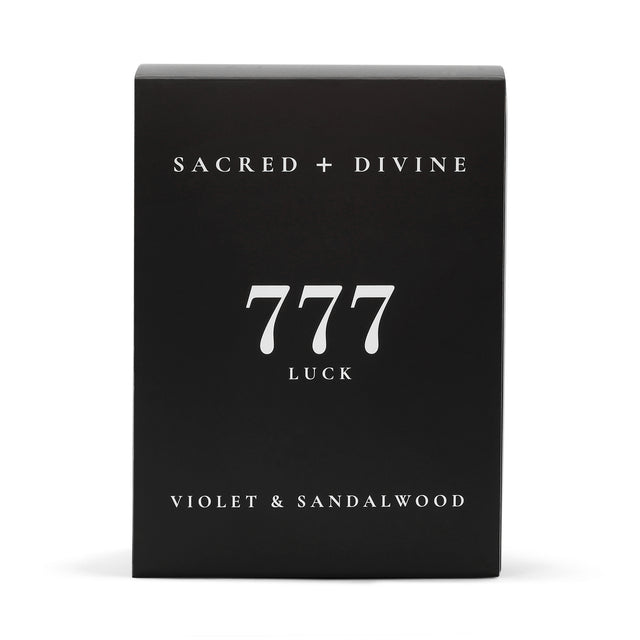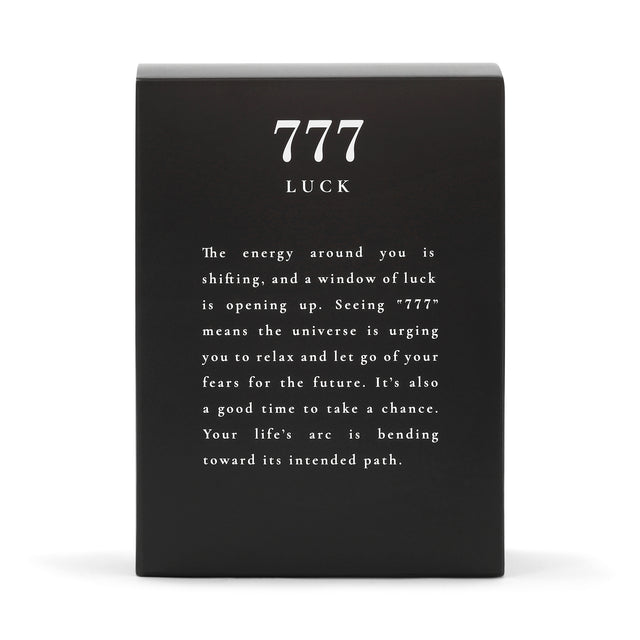 777 Candle / LUCK
Scent:
Violet & Sandalwood
The universe's enduring symbol of good fortune, angel number 777 is a sign of luck and abundance.
777 shows that the energy around you is shifting, and a window of luck is opening up. The universe is urging you to relax and let go of your fears for the future. It's also a reminder that now is a good time to take a chance. Your life is bending toward its intended path.
The 777 candle is joy, abundance and comfort. The rich woodiness of Sandalwood marries with the powdery, romantic notes of Violet to curate a captivating aroma. Light the 777 candle and feel lucky energy surround you.
Fragrance Notes
Top: Petitgrain, Cyclamen
Mid: Rose, Patchouli, Jasmine
Base: Oakmoss, Vetiver, Vanilla 
DETAILS
Approx. burn time: 80 hours
14 oz (10.5 oz fill)
Made from a soy wax blend
About Sacred + Divine
Elevate and illuminate your energy with Sacred + Divine.
All Sacred + Divine candles are crafted with high potency fragrances and natural oils, resulting in an expertly balanced soy and coconut wax blend that perfectly lends itself to a sublime burning experience.
Inspired by:
small signs in your day to day that remind you how lucky you truly are.
a glimmer of sunshine coming in from the window.
a hug from a dear friend.
the first buds of spring sprouting in the park.
"The secret of true prosperity is finding our security through our connection with the divine, with the spiritual world."
Christopher Penczak