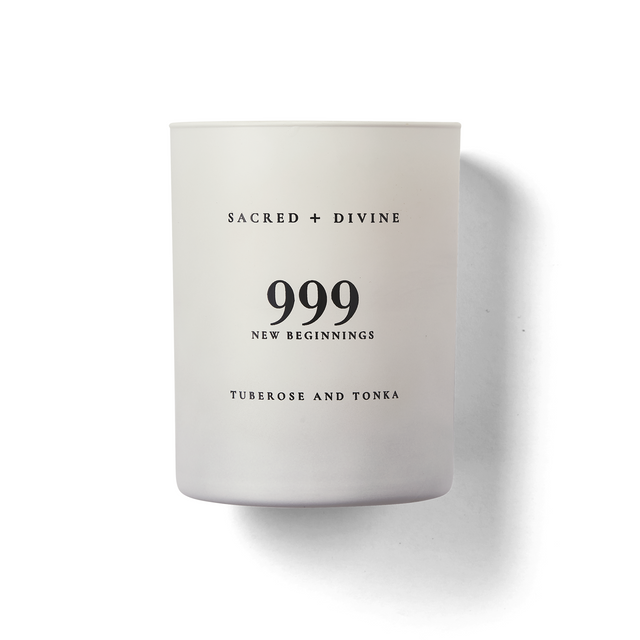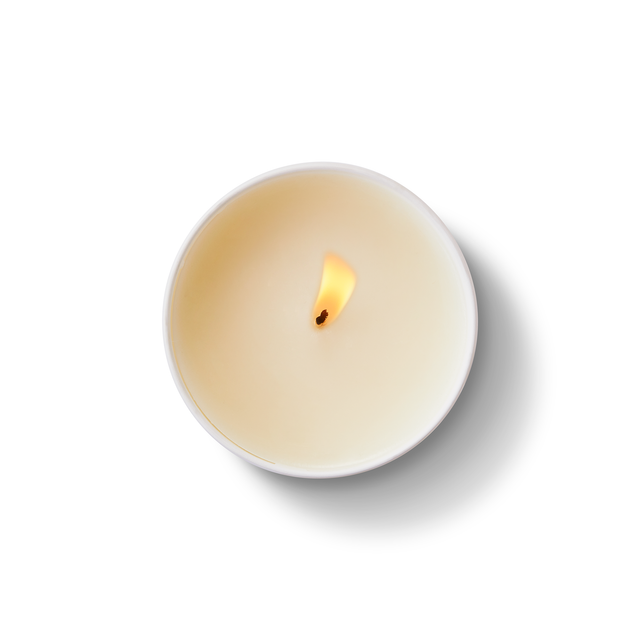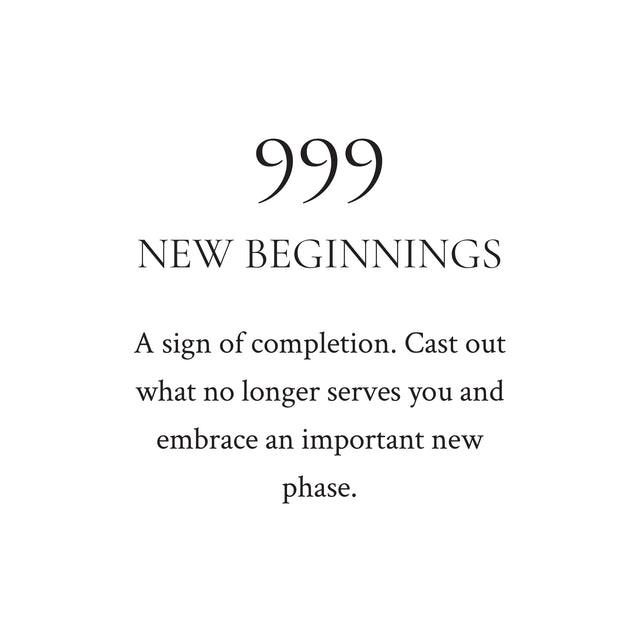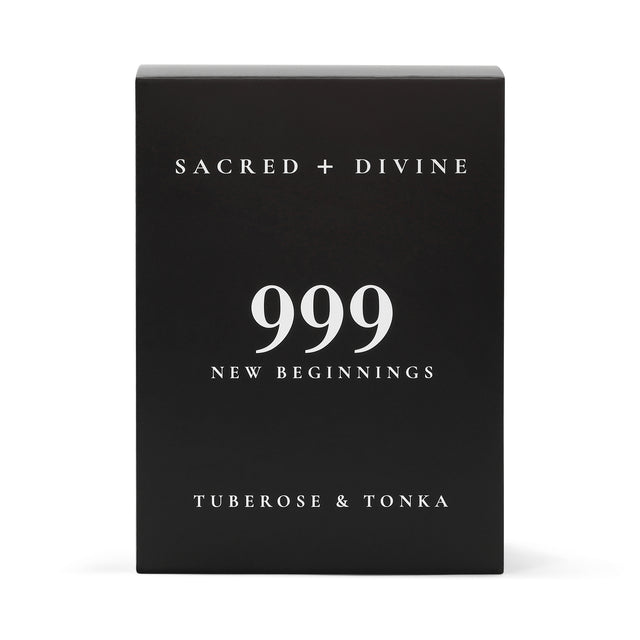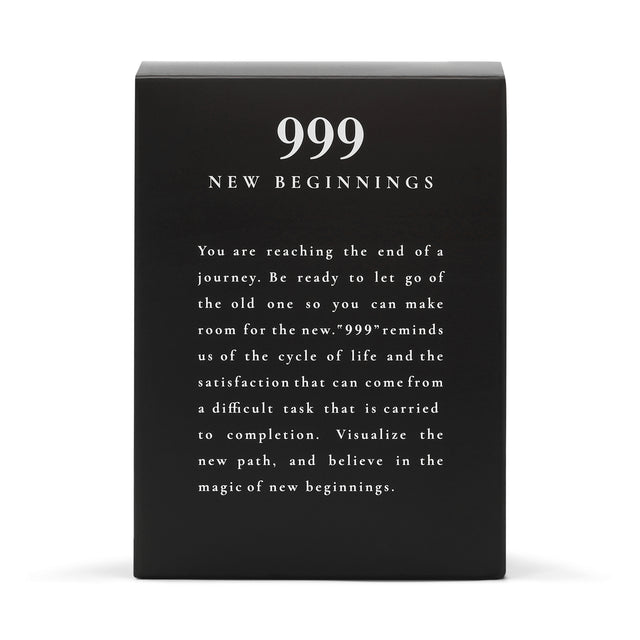 999 is a sign of completion, that you've done well. It's time to cast out what no longer serves you and embrace an important new phase.
You are reaching the end of a journey. Be ready to let go of the old cycles so you can make room for a new start. 999 reminds us of the cycle of life and the satisfaction that can come from carrying something to completion. Visualize your new path and beieve in the magic of new beginnings.
The 999 candle creates a calming aura to enter your new divine era. Gentle Tuberose notes accompany you to your new beginning while sweet and nutty Tonka rewards you for a cycle well done. Light the 999 candle to embrace your fresh start.
Fragrance Notes
Top: Eucalyptus, Lemon
Mid: Mint Leaf, Thyme, Rosemary
Base: Cedarwood, Amber, Patchouli
DETAILS
Approx. burn time: 80 hours
14 oz (10.5 oz fill)
Made from a soy wax blend
About Sacred + Divine
Elevate and illuminate your energy with Sacred + Divine.
All Sacred + Divine candles are crafted with high potency fragrances and natural oils, resulting in an expertly balanced soy and coconut wax blend that perfectly lends itself to a sublime burning experience.
Inspired by:
stepping outside of your comfort zone
moving into the unknown.
taking risks for new rewards.
knowing you're moving into a world of new possibilities.
"The secret of true prosperity is finding our security through our connection with the divine, with the spiritual world."
Christopher Penczak